Mission Hill Family Estate
Welcome to the Okanagan

Our Winemaking
"It is the fifth time Mission Hill has taken the title of Winery of the Year. With that kind of consistency, you have to believe there is more than just luck on their side. In my view, the reason has to be a particular quality vision or goal."
David Lawrason
Co-Chairman of the National Wine Awards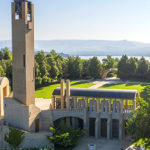 Centuries ago, glaciers moved through volcanic rock, leaving behind mountainsides, deep lakes, and ancient soils. Mission Hill Family Estate was among the first wineries to realise the potential of the valley. Today, the winery employs organic growing practices to cultivate wine of depth and character.
Expressions of the Okanagan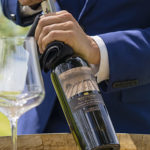 Mission Hill Family Estate was founded with a vision for the future of wine.
Continuing our pioneering history, we use sustainable, organic farming practices. By supporting these practices with modern technology, our varietals thrive in the valley's diverse soil profiles. Then, they are carefully aged with new and Old World techniques, leaving you with wines that echo the terroir of the valley.
Inside the Winemaking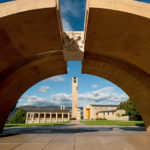 If you look closely at our vineyards, you will see life in the land. Bees, falcons, and chickens replace pesticides and insecticides. Cover crops, earthworms, and compost are used in place of chemical fertilizers
Farmed Organically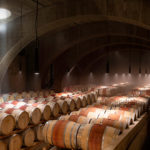 Fostering an ecosystem natural to the region supports quality grape growing, which in turn creates wine of depth and character. For us, it wasn't the right decision — it was the only decision.
Quality