Each of our single-vineyard Merlots is vinified in the same manner to highlight the unique expression of terroir.
Vinification
Viticulture
GREAT WINE STARTS IN THE VINEYARDS. Five different vineyard sites, five different locations, each an expression of their soil and mesoclimate. At CheckMate, everything is tended to by hand: all the canopy management, leaf-pulling and cluster-thinning is done manually to ensure precision and gentleness.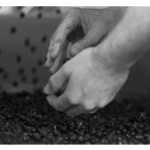 The Merlot clusters arrive at the winery in small picking containers, where each bunch is inspected, hand sorted and gently destemmed. Then individual berries are sorted to ensure only the most pristine fruit is transferred to the fermenters.
Hand Sorted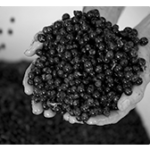 Here a small battle occurs, as the naturally occurring strains of indigenous yeasts battle for supremacy during the fermenting process. These competing yeasts give the wines layers of texture and nuance. Malolactic fermentation gradually softens the wines during extended cellaring in oak.
Wild Fermentation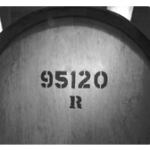 Post fermentation and maceration on skins, the wine is drained by gravity from the fermenter direct to barrel for maturation up to 21 months.
Draining to Barrel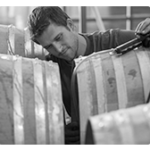 Finally, the finished wine goes into bottle - unfined and unfiltered to maintain the most complete expression of Merlot and terroir.
Unfined and Unfiltered